Cars spotted in one of the parking lots in Germany
An auto carrier with a batch of new Lada Niva Legend SUVs was brought to Germany. Despite the fact that the EU government banned the import of engineering products from Russia, somehow a car carrier with new cars still managed to cross the border. In the future, the cars will go to "gray" dealers who sell domestic cars in the EU.
Photos with new cars were published by the German company AET Handels GmbH, which is based in Müncheberg and delivers cars on car carriers. The pictures drew the attention of the message Lada Niva Documentary.
It is expected that the new SUVs will sell for between 15,000 and 21,000 euros.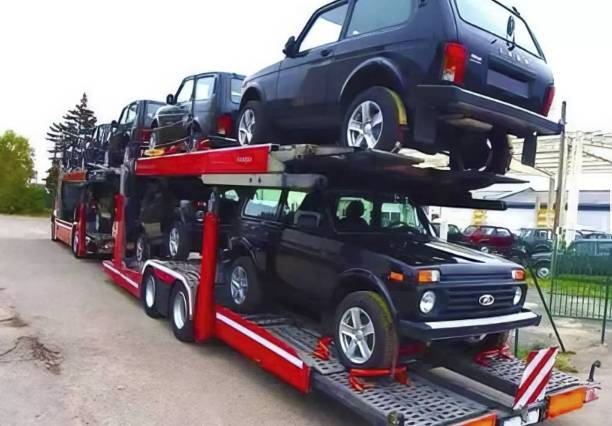 At the current exchange rate, this is comparable to the cost of cars on the Russian market, however, it should be taken into account that the euro exchange rate is still at a record low level.
AvtoVAZ officially left the European market three years ago, when the European Union tightened environmental standards. Russian cars did not fit the new standard and it was decided to completely leave the market. However, the cars still continued to be sold by "gray" dealers – private companies that buy cars in Russia, certify them according to the Euro-6 standard and sell them.