Take a glimpse into the future as we unveil the most anticipated cars, trucks, and SUVs set to hit the roads in the coming years.
In a world of instant gratification, there are still things that require patience. The cars, trucks, and SUVs showcased here are not readily available on dealer lots, with some of them still in the manufacturing process and others in the conceptual stage. However, we bring them to your attention because these vehicles are truly significant, standing out among the sea of ordinary crossovers. They are worth the anticipation and will make a lasting impact.
2024 Aston Martin Vanquish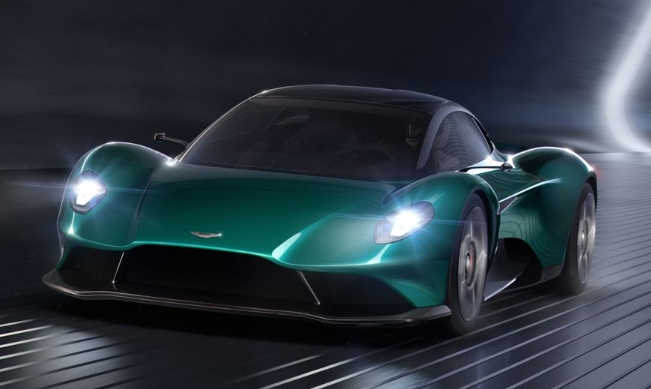 Aston Martin is set to unveil their highly anticipated next-generation Vanquish, a mid-engine supercar that aims to rival the most coveted dream machines of our time, including the likes of the Ferrari F8 Tributo, Lamborghini's upcoming Huracán successor, and the formidable McLaren 720S and 765LT. Giving us a glimpse of what's to come, a concept car was showcased at the 2019 Geneva auto show (shown in the picture). With an expected release in 2023, the Vanquish is projected to have a starting price just above $300,000, making it an exclusive and sought-after masterpiece.
2024 BMW i8 M
BMW is currently in the works of developing a successor to their plug-in hybrid flagship, the i8, which unfortunately fell short of the initial hype. The upcoming model, often referred to as the i8 M, was previewed by the BMW Vision M Next concept car showcased in 2019. This new iteration is expected to prioritize performance more than its predecessor, igniting excitement within the BMW enthusiast community. With its design drawing inspiration from the iconic M1, the i8 M has the potential to make a bold statement, featuring retro elements such as rear louvers that add a touch of nostalgia and flair.
2024 Cadillac Celestiq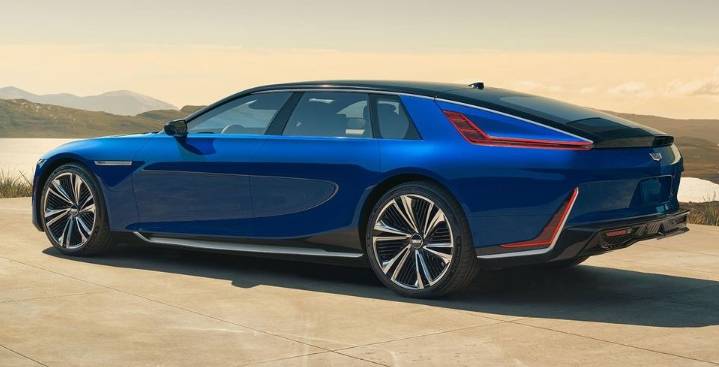 Cadillac is embarking on an electrified journey, commencing with the 2023 Lyriq SUV as the inaugural model in their EV lineup. Following the Lyriq, Cadillac has the highly anticipated Celestiq flagship sedan scheduled for release in 2025. The Celestiq's striking design was unveiled in 2022, showcasing its captivating aesthetics. Equipped with an all-wheel-drive electric drivetrain, the Celestiq is expected to offer a remarkable driving range exceeding 300 miles. With a price tag around $300,000, this luxurious vehicle is poised to deliver cutting-edge technology and opulence that aligns with its premium status.
2025 Chevy Corvette SUV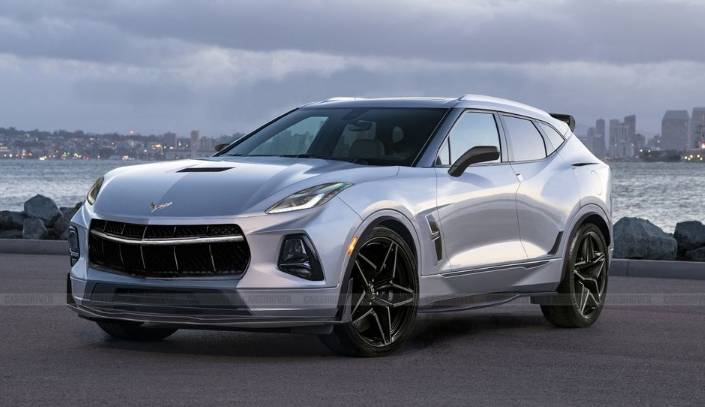 Prepare to be amazed as the Corvette subbrand ventures into new territory with an astonishing addition—a performance SUV proudly wearing the Corvette badge. Anticipated to utilize GM's Alpha platform, this remarkable vehicle is expected to possess a captivating design akin to its Corvette siblings. Engine options are projected to encompass a turbocharged four-cylinder for the base model, extending to a potent supercharged 6.2-liter V-8 powertrain reserved for the top-tier Z0-something performance variant. Chevrolet is poised to unveil this audacious creation later in the year, igniting conversations and fueling excitement among enthusiasts.
2025 Chevy Corvette ZR-1 and Zora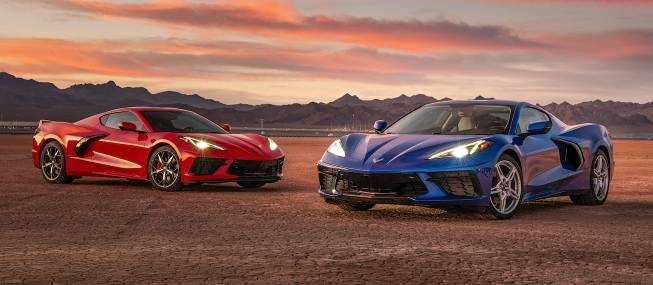 From the foundations of the mid-engine Corvette C8 platform, an exhilarating array of performance iterations is set to emerge, with the highly anticipated ZR-1 and Zora leading the charge. Speculations suggest that the ZR-1 will harness the power of an 800-horsepower, twin-turbocharged rendition of the Z06's 5.5-liter V-8 engine, while the illustrious Zora hybrid (depicted here) could unleash an even more formidable force by augmenting the output of its turbocharged V-8 with electric motors. This awe-inspiring, all-wheel-drive beast has the potential to exceed the 1000-horsepower threshold, captivating the imagination of automotive enthusiasts worldwide.
2024 Dodge Charger EV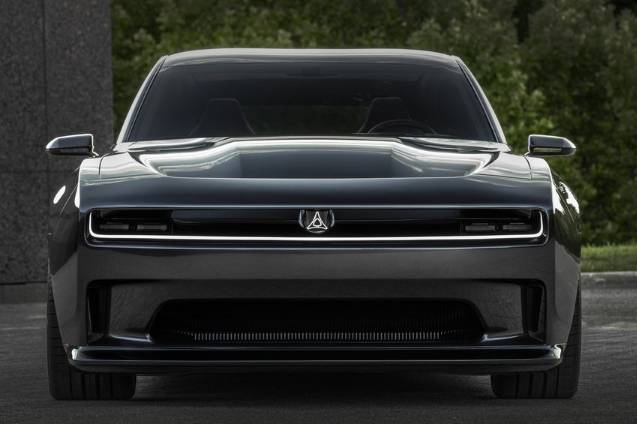 With a concept car giving us a glimpse, Dodge's forthcoming electric muscle car is coming to life, blending a captivating fusion of nostalgic design cues, cutting-edge technology, and an undying spirit of confidence. The powertrain options will span a wide spectrum, starting from the 340 model delivering a respectable 455 horsepower, escalating to the mid-level 440 model boasting an impressive 590 hp, and culminating in the range-topping Banshee model that promises to surpass the performance benchmarks of its gas-powered counterpart, the Hellcat, in every conceivable aspect.
2024 Ferrari Purosangue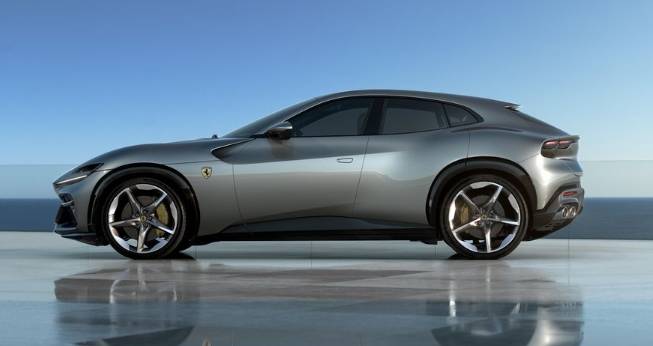 Ferrari is embarking on an exciting venture by entering the world of SUVs. This marks a significant departure for a brand renowned for its racing heritage. Aptly named Purosangue, meaning "thoroughbred" in Italian, this Ferrari stays true to its roots with a powerful naturally aspirated V-12 engine. Positioned to rival competitors such as the Bentley Bentayga, Lamborghini Urus, and Rolls-Royce Cullinan, the Ferrari SUV aims to make its mark in the luxury SUV segment.
2026 Ford Mustang Raptor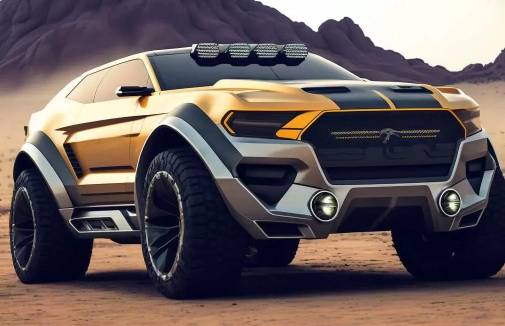 Ford is exploring new horizons by considering an off-road version of the Mustang with the Raptor treatment. Inspired by off-road variants from other brands like Porsche and Lamborghini, Ford aims to deliver a unique and thrilling experience. This unconventional Mustang is rumored to feature a naturally aspirated V-8 engine, all-wheel drive, and a lifted suspension equipped with Fox Live Valve dampers. Anticipated to be released in 2026 as a limited-run model, this Mustang variant is expected to have a starting price of approximately $90,000. It's a bold and exciting twist on the iconic Mustang lineup.
2024 Genesis GV90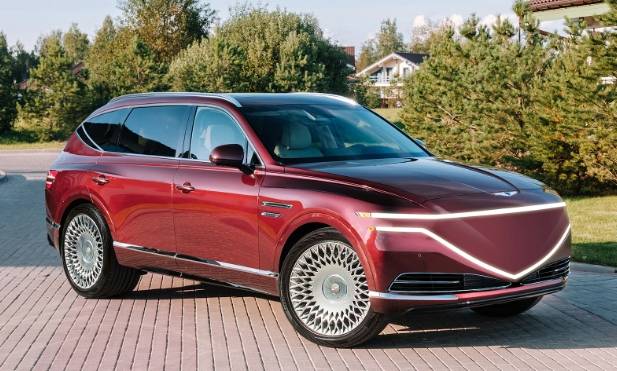 While Genesis already boasts a flagship sedan, it recognizes the importance of having a prestigious luxury crossover in its lineup. Introducing the forthcoming GV90, a spacious three-row electric SUV that embodies the grandeur and stature expected from a top-tier model. While specific details are still under wraps, anticipate standard all-wheel drive, an estimated range of approximately 250 miles, and a luxuriously appointed interior akin to the G90 sedan. Set to debut next year, the GV90 will command a six-figure price, solidifying its status as a pinnacle offering from Genesis.
2022–2024 GMC Hummer EV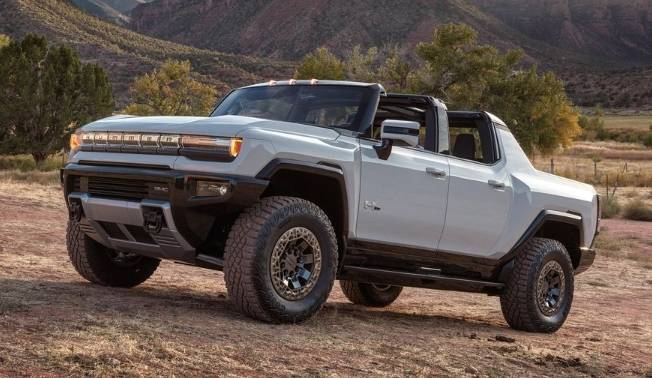 In a stunning turn of events, the iconic Hummer brand, known for its gas-guzzling reputation, has been resurrected by General Motors as an all-electric sub-brand under GMC. The GMC Hummer EV SUT pickup truck is a powerhouse, boasting an impressive 1000 horsepower and an exhilarating zero-to-60 mph acceleration time of just 3.0 seconds. The first batch of vehicles, in the form of the exclusive First Edition, was delivered to customers towards the end of 2021. Following this initial release, more affordable models and an SUV variant are expected to join the lineup in the near future.
2024 Honda Prologue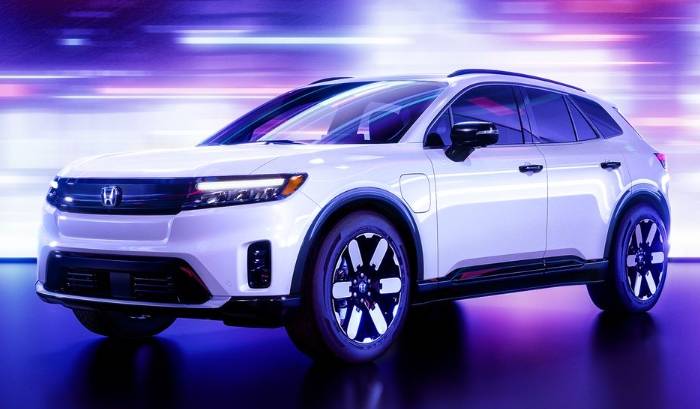 Honda has officially announced its plans to launch a new electric crossover in the United States called the Prologue. Set to debut in 2023 as a 2024 model, the Prologue will be powered by GM's Ultium battery platform, thanks to a collaborative agreement between the two automakers. Additionally, an Acura version of the electric crossover, named ZDX, will be available, offering a distinct design and luxurious features to cater to a more upscale market segment.
2025 Lexus Electrified Sport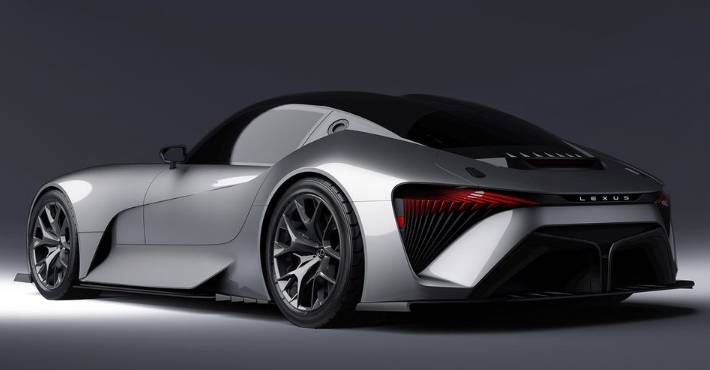 Lexus has unveiled a captivating lineup of electric concepts, and among them, an EV supercar stands out as a highly enticing prospect. Positioned as a spiritual successor to the legendary LFA, this electrifying creation from Lexus holds great promise in terms of performance. The automaker has made bold claims, citing a blistering 0-60 mph acceleration time in the low 2.0-second range, coupled with an impressive range of over 430 miles, thanks to the utilization of solid-state batteries. There are even discussions of incorporating a simulated manual transmission to enhance the driving experience. As we await further updates in the coming years, it will be fascinating to witness how much of this electrifying vision translates into a tangible reality for Lexus enthusiasts.
2024 Mazda CX-90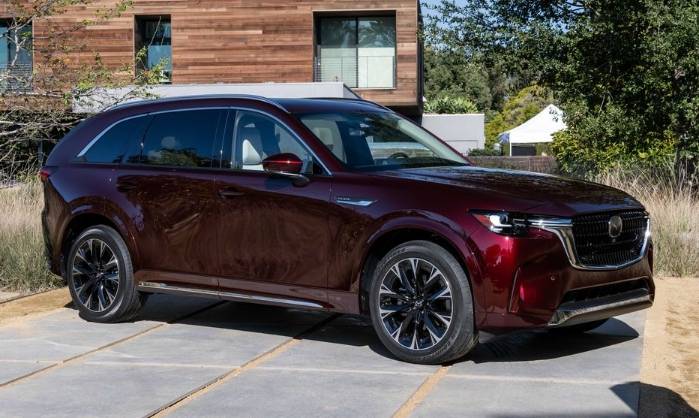 Mazda is embarking on an exciting venture with the introduction of two upscale SUV models that will elevate the brand to new heights. These vehicles will be underpinned by a newly developed longitudinal platform and will feature powerful inline-six engines. The CX-90, showcased in the image above, is a three-row SUV set to replace the CX-9, offering ample space and versatility. Additionally, Mazda will introduce the CX-70, a mid-size two-row SUV positioned above the CX-50, catering to those seeking a luxurious driving experience. The CX-90 has already hit the market, while the CX-70 is slated for a later release in the year, promising a thrilling blend of sophistication and performance.
2024 Mercedes-AMG C63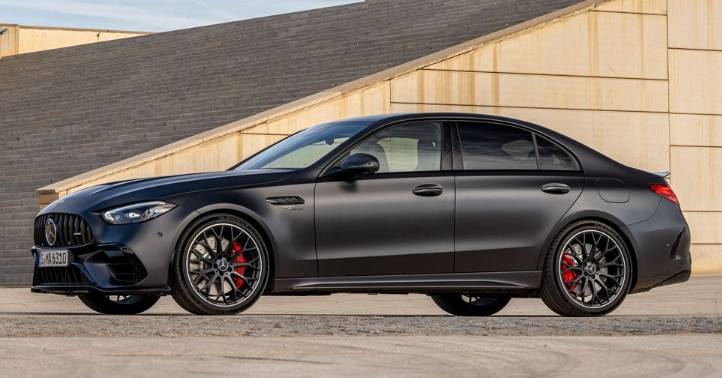 The latest iteration of the Mercedes C-Class will see a departure from tradition in its flagship AMG version. Instead of a V-8 engine, a bold move has been made to introduce a hybridized turbocharged four-cylinder powertrain. While this may initially seem sacrilegious, the result is nothing short of astounding, as this configuration generates an astonishing 671 horsepower, showcasing the remarkable potential of a modern hybrid system. The C-Class AMG is set to deliver an exhilarating driving experience that defies expectations and sets a new standard for high-performance vehicles.
2025 Nissan Maxima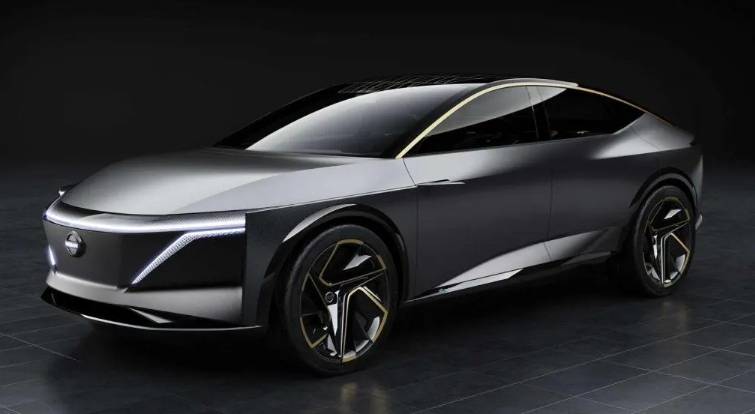 Nissan is gearing up to introduce an all-electric sedan based on the popular Ariya crossover platform, and it's likely to bear the iconic Maxima nameplate. Set to enter production in 2025, the electric sedan is expected to feature design elements reminiscent of the striking IMs concept car, as depicted in our illustration. With a nod to the sporty heritage of Maximas from the past, this new model aims to compete with the likes of the Hyundai Ioniq 6 and Tesla Model 3, offering a blend of performance and electric efficiency that will captivate drivers seeking a thrilling and sustainable driving experience.
2025 Porsche 718 Boxster and Cayman EV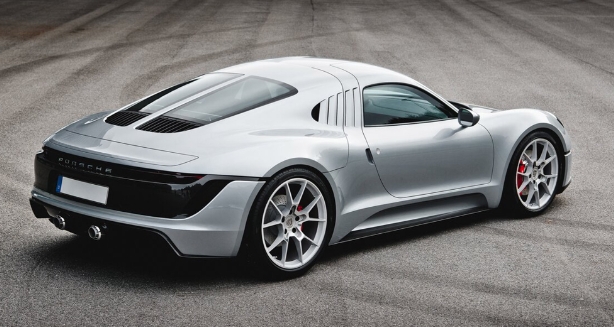 Porsche has made its mark in the electric vehicle market with the impressive Taycan sedan, but now it's time for their iconic sports cars to embrace battery power. The electrification journey begins with the highly anticipated EV versions of the 718 Boxster and Cayman mid-engine models, scheduled to debut in 2025. Porsche enthusiasts have every reason to be excited as these electric sports cars promise an abundance of horsepower, maintaining the renowned balanced chassis of their gas-powered counterparts. And fear not, for Porsche is dedicated to delivering an exhilarating driving experience, including a dynamic soundtrack that will captivate the senses, ensuring that the transition to electric power doesn't compromise the thrilling essence of their sports cars.
2024 Ram Dakota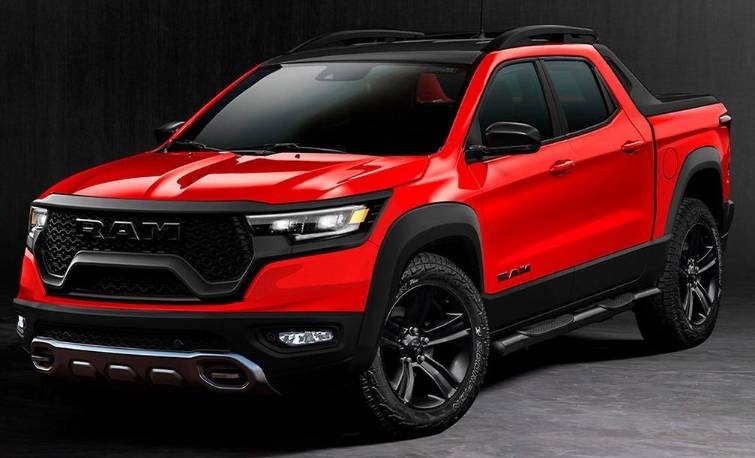 The return of Chrysler's mid-size pickup, the Dakota, is imminent. However, this time around, it will bear the Ram brand name instead of Dodge. What's even more appealing is that the Ram Dakota is expected to come with a lower price tag compared to its counterpart, the similarly sized Gladiator sold under the Jeep brand by Stellantis. As anticipated, the Ram Dakota will share its foundation with the Jeep model and is likely to be manufactured in the same Toledo, Ohio, facility.
2027 Scout SUV and Pickup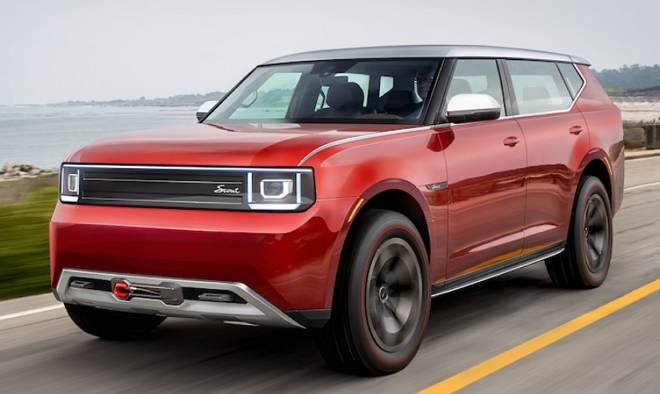 The iconic Scout nameplate from the 1970s is set to make a grand return as a subsidiary of the Volkswagen Group. This new brand has exciting plans to kickstart its lineup with two electric models: an SUV and a pickup truck. With their sights set on Rivian's R1s and R1T, among other competitors, these vehicles will utilize a brand-new body-on-frame platform. Scheduled for a 2026 debut, they will showcase rugged, boxy styling that pays homage to their heritage. Production will take place at a state-of-the-art factory in South Carolina, adding to the anticipation surrounding this revival.
2028 Subaru WRX STI EV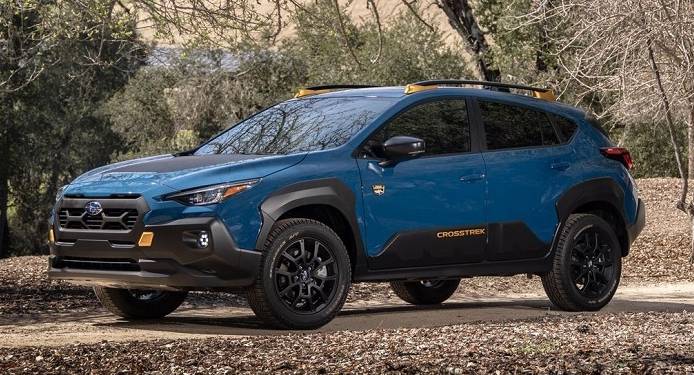 Subaru has confirmed that the upcoming iteration of its high-performance vehicle, the WRX STI, will receive an electrified powertrain. The exact nature of this electrification, whether it be a battery-electric system or a hybrid configuration, is still unknown. Nevertheless, enthusiasts can anticipate an all-wheel-drive performance compact that stays true to its rally-inspired roots. There's hope for the return of the beloved hatchback body style, and it's speculated that the vehicle will boast a minimum of 400 horsepower. However, patience is required, as the new Subaru WRX STI is not expected to hit the market until 2028.
2024 Toyota MR2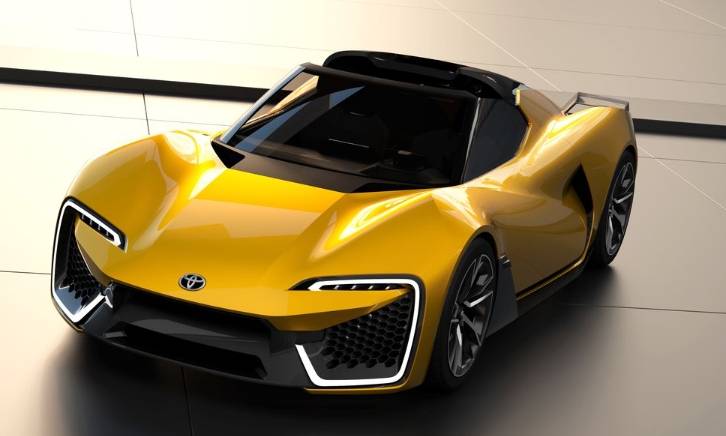 Toyota has been showing a strong interest in sports cars lately, with the continued commitment to the rear-wheel-drive 86, developed in collaboration with Subaru, and the introduction of the new Supra, co-developed with BMW. Now, Toyota is turning its attention to reviving another iconic model, the midship runabout two-seater known as the MR2. However, unlike its predecessors, the new MR2 is expected to embrace electrification. Toyota has even provided a glimpse of a potential sports car as part of its recent electric vehicle (EV) roadmap.
2024 Volkswagen ID.Buzz Microbus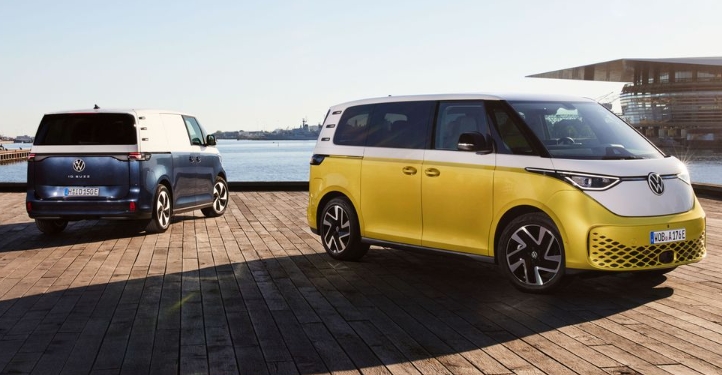 Volkswagen's long-awaited resurrection of the beloved Microbus is becoming a reality. The company has officially announced that the all-electric van, known as the Buzz, will be available in the U.S. market as a 2025 model starting in 2024. As part of Volkswagen's expanding ID electric vehicle (EV) lineup, the Buzz will offer a spacious interior and nostalgic design cues. In the U.S., it will be offered in a long-wheelbase passenger configuration, while Europe will also receive commercial variants. The base model is expected to deliver around 200 horsepower in rear-wheel-drive, with a more premium all-wheel-drive option boasting 300 horsepower.