Mercedes and BMW merge their mobility services in the Free Now joint venture. These include MyTaxi, Beat or Kapten. However, it does not stop there, the offer should become more diverse.
Simply put, making an innovative and sustainable contribution to reducing inner-city traffic is the not so easy goal of the Ride Hailing service Free Now. Under this name, Mercedes and BMW network their mobility services, such as MyTaxi, Beat or Kapten – but private drivers should also be able to be hired based on the Uber model. The two manufacturers have already invested a total of one billion euros in their cooperation, which also includes four further joint ventures.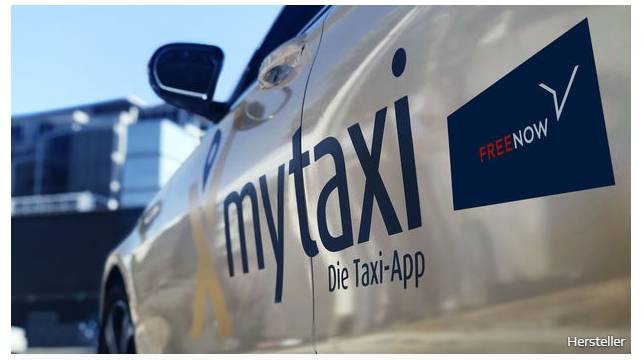 Defusing the traffic situation in cities is a goal that is being pursued as a consequence. The users, on the other hand, should also have an immediate advantage. Currently, each service provider needs a separate app and therefore also a separate user account. Free Now intends to unravel this digital node and offer a central tool for bundling these and other services. For example, rental cars and e-scooters can also be booked via Free Now, and a connection to public transport is also being planned.
According to the name, Free Now should guarantee personal freedom on demand. According to the provider, anyone who calls a driver via the app waits four minutes less than at other mobility service providers. It can be tracked exactly where the booked means of transportation is currently located, after which customers can rate the trip and pay cashless. The future is also focused on autonomous solutions within this mobility chain.
Currently, the (still) separate providers such as Mytaxi (in nine European countries), Beat (in Greece, Peru, Chile, Colombia and Mexico), Kapten (in France, Portugal and Switzerland) and Clever Taxi (in Romania) have more than 21 million customers and 250,000 drivers in a total of 130 cities.