Toyota debuted its new model, the Grand Highlander, at the Chicago Auto Show. It boasts a maximum power of 367 horsepower and a trunk capacity of up to 2,775 liters. The SUV is larger than the previous Highlander version, with a length of 5.11 meters, increased width and height, and an available hybrid version.
The vehicle's front end is tall and upright, with a bold and aggressive grille integrated into the bumper. The wheel arches are square-shaped, and the sides feature a glass-like texture. At the back, there's a small spoiler with C-shaped taillights.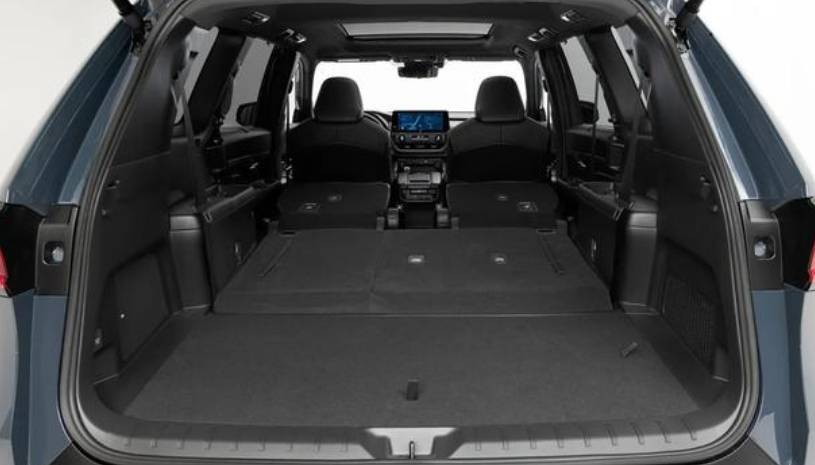 The rear gate of the SUV shields its impressive trunk, which can be accessed by folding down the second and third rows of seats. With all seats in place, the vehicle has three rows and can accommodate either seven or eight passengers, with a trunk capacity of 594 liters. Folding down the seats increases the available space to a generous 2,775 liters.
In addition to providing ample space for rear passengers, the interior is designed with a focus on comfort and quality, featuring leather upholstery. The seats are electronically adjustable and equipped with ventilation and heating capabilities.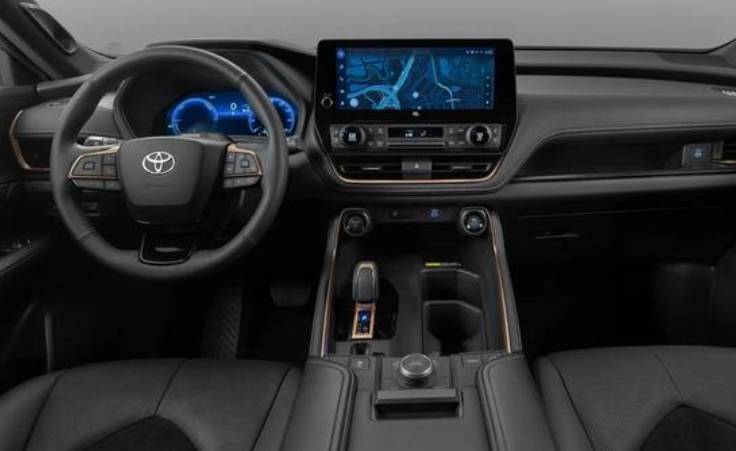 The vehicle is equipped with a 12.3-inch center screen, offering wireless connectivity to car applications. It also comes with several driving assistance features, including collision warning, lane departure warning, adaptive cruise control, high beams, lane keeping assist, and traffic sign detection. The interior is also designed with convenience in mind, with seven USB connections and 13 cup holders located throughout the cabin.
The vehicle will be available in three versions: a gasoline model powered by a 2.4-liter turbocharged four-cylinder engine, delivering 265 horsepower, similar to the conventional Highlander. Additionally, two self-charging hybrid options will be offered, with the first featuring a 2.5-liter four-cylinder engine and two electric motors, providing a total power output of 243 horsepower.
The Grand Highlander Hybrid Max, on the other hand, will boast an impressive power output of 367 horsepower and 542 Nm of torque. It will be able to accelerate from 0 to 100 km/h in just 6.3 seconds and can tow up to 2,268 kilograms.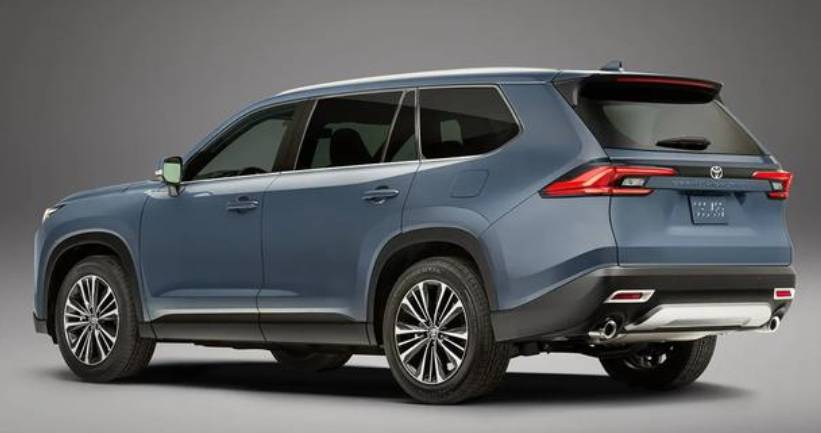 The vehicle was built on the TNGA-K platform and offers Sport, Eco, and Normal driving modes. Additionally, drivers can choose to engage the Multi-Terrain system, which includes modes for Mud & Sand, Rock & Dirt, and Snow, depending on the driving conditions.
The vehicle will be available in the US market and was designed in California. Production will take place in Princeton, Indiana, and the vehicle is set to be launched commercially in the second half of 2023. Pricing details are expected to be announced next summer.