Introducing a recently debuted, fully-equipped luxury SUV that not only boasts a price point significantly lower than its competitors by over $10,000, but also offers exclusive features unmatched by any other automotive brand.
The luxury division of Toyota has recently introduced its latest full-size SUV model. Positioned at a more affordable price point compared to its German counterparts, this offering also presents the attractive feature of hybrid propulsion. Below, you'll find comprehensive details about the newly released Lexus RX.
VALUE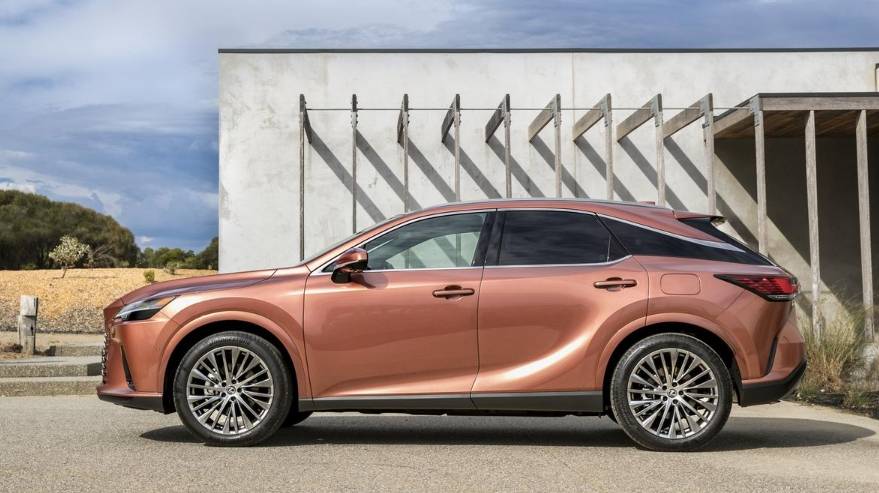 The Lexus RX comes in three variants: Luxury, Sports Luxury, and F Sport. Our assessment focuses on the most economical model, the RX350h AWD, with a drive-away price starting at approximately $101,000.
At this cost, you'll enjoy features like 19-inch alloy wheels, synthetic leather upholstery, three-zone ventilation, heated front seats, and a digital instrument cluster. Your smartphone connectivity options encompass wired Android Auto and wireless Apple CarPlay.
Opting for the around $7000 enhancement package is likely a consideration, as it incorporates features that many would anticipate at the standard cost. This package encompasses genuine leather upholstery, a head-up display, a wireless phone charger, a panoramic sunroof, and memory settings for the driver's seat. Additionally, a credit card-like key is also included.
Within the Encore program, the RX presents noteworthy advantages for owners. These encompass a convenient pick-up and drop-off service as well as access to a loan car during servicing periods. Lexus has also garnered a reputable standing for its commitment to quality and dependability. Assuming this reputation remains intact with their latest model, you can anticipate a seamless and hassle-free driving experience.
COMFORT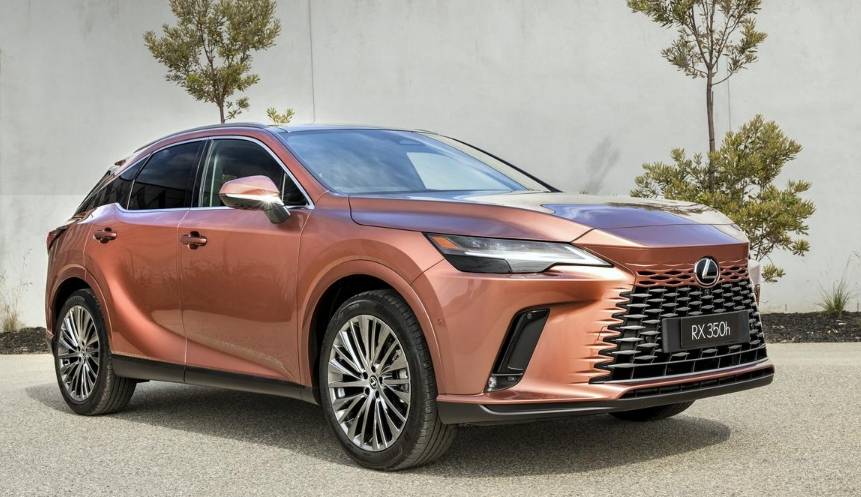 Equipped with "e-latch" door handles, the RX features electronic activation that can momentarily prevent a door from opening when a vehicle is approaching. While this technology is practical, at times, the door handles might also exhibit a slight stickiness if you're aiming for swift access.
Limited to accommodating five passengers, the RX350h offers ample space, particularly in the front section. The center console is notably spacious and features a lid that can be opened from either side. The backseat offers generous legroom, although individuals taller than six feet might find headroom somewhat restricted.
The dynamic 14-inch screen is user-friendly and incorporates temperature adjustment dials located at the lower corners. This ingenious design enables quick modifications of frequently accessed functions.
The interior is elegantly showcased, featuring ambient lighting and sophisticated accents like sleek, striped black panels. For connectivity, the cabin boasts five USB-C ports, along with a USB-A port conveniently located within the glovebox.
SAFETY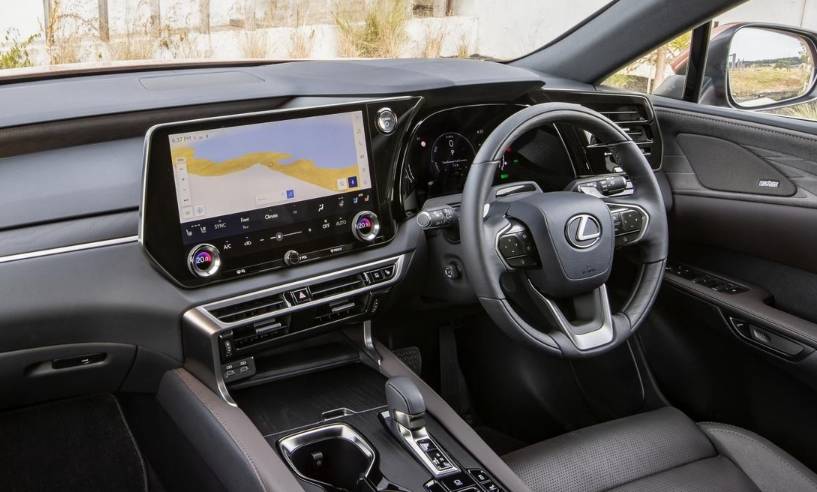 In the event of an accident, the RX has the capability to automatically connect with a Lexus call center, which can then coordinate emergency services if necessary. Furthermore, the vehicle is equipped with autonomous emergency braking, blind-spot warning, and speed-limit recognition features. Positioned above the steering wheel, a compact unit observes the driver and can initiate a stop if the driver becomes incapacitated. Additionally, the Safe Exit Assist function proves valuable in preventing doors from swinging open into adjacent vehicles.
DRIVING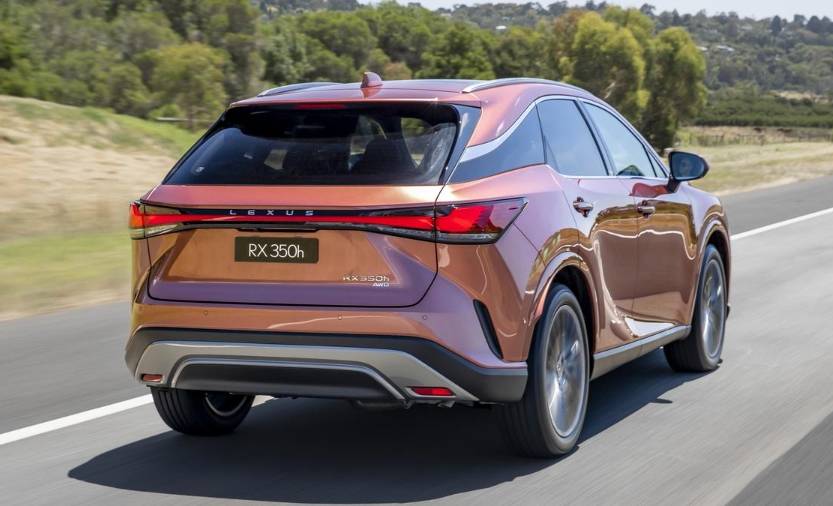 The hybrid setup combines a 2.5-liter four-cylinder engine with electric motors. The configuration is primarily front-wheel drive, wherein the petrol engine powers the front wheels while the larger electric motor offers supplementary support. Meanwhile, a smaller rear motor engages as needed to enhance traction.
Fuel efficiency is also a notable trait. The all-wheel drive variant achieves an advertised average consumption of 5.4 liters per 100 km, although real-world conditions might yield around 7L/100km. The engine frequently accelerates rapidly to generate power. While those accustomed to diesel SUVs might find the low-rev response less impressive, sustained pressure on the accelerator triggers a more spirited reaction.
In terms of dynamics, the RX displays competence without invoking excitement. The ride is smooth and luxurious, while the interior remains tranquil; however, it falls short in terms of the cornering agility exhibited by certain competitors.
VERDICT 4/5
With a strong value proposition and a commendable post-purchase service, the RX demonstrates notable appeal. The hybrid system delivers impressive efficiency, but in other aspects, the RX falls short of delivering an invigorating driving experience.